We Help You Build Up To $100,000+ In Business Credit With Cash Access Up to The Limit
In today's post we're going to cover everything you need to know about business credit card funding. This funding program is by far one of the easiest and fastest ways to obtain cash credit for a startup or existing business.
​
That's quite a bold statement but we're going to back up that claim in this post. Where else can you get up to $150k in unsecured credit for a business with no documentation, no personal credit reporting, plus build your business credit reports.
​
If you're new to this type of funding let's first cover what business credit card funding is. Business credit card funding is a service that acquires business credit cards under the name of the business, using the personal guarantee of the applicant.
​
The business credit cards obtained under our funding program only report to the business credit reporting agencies. This enables you to get access to working capital, establish a credit file for the business while protecting your personal credit at the same time.
​
So, let's start with the first question most people ask.
Who is Business Credit Card Funding For?
If you answer 'yes' to any of the following, business credit card funding may be for you.
​
Do you want to separate your business and personal expenses?

Do you want access to working capital at any time, to use anywhere and for any business purpose?

Do you want to protect your personal credit?

Do you want to build your business credit?

Do you want access to revolving sources of cash & credit?
​
At the end of the day, whether you're a startup or existing business, this funding is a fast, easy and truly hassle-free way to get access to business lines of credit.

Since this is a no doc program, you don't have to supply lots of documentation such as financials, tax returns, bank statements, etc. All you need is the articles of incorporation, EIN letter and driver's license to start the funding process.
Why Business Credit Card Funding?
Here are 5 reasons why business credit card funding is such a popular funding program.
​
Reason #1 – Cards issued do not report to your personal credit reports
This 'dividing line' between personal and business credit cards must be established at the credit reporting level in order to legitimize true personal and business credit separation.
​
The best business credit cards should only report to business credit reporting agencies. Although there are over 500 business credit cards in the marketplace less than 100 report to business credit reporting agencies.
​
The business credit cards issued to your company under this program do not report to your personal credit reports. So, any debt you carry on your business cards do not impact your personal credit utilization or FICO® scores.
​
Reason #2 – Cards issued report to business credit reporting agencies
The cards issued under the company's EIN report to business credit agencies such as Experian Commercial. Typically, clients receive 4-5 cards which results in 4-5 positive tradelines reporting to the company's credit file.
​
If the business does not have a credit file, this program establishes one. In addition, since there are 4-5 cards reporting, this also establishes a business credit rating for the company.
​
Here's an example:
After going through the funding process this client receives 4 business credit cards with combined credit limits of $80k. Let's say the cards issued were as follows:
​
1st Business Credit Card $10k Limit Reporting (revolving)

2nd Business Credit Card $15k Limit Reporting (revolving)

3rd Business Credit Card $25k Limit Reporting (revolving)

4th Business Credit Card $30k Limit Reporting (revolving)
​
In this example, in less than 30 days the business now has 4 business credit cards with $80k in credit limits. In addition, the company has 4 tradelines with $80k in bank issued credit reporting to its business credit report.
​
Reason #3 – Maximize Credit Limit Approvals
If you want to ensure that you get the highest credit limits possible for your business it's essential to be strategic in your approach. The following five factors are what make our business credit card funding process so effective.
​
The List of Banks Selected

The Order of Banks to Apply

Timing between Application Submissions

Personal Credit Optimization

Business Factors
​
Reason #4 – Avoid Automatic Declines
There are only several big banks (Chase, Capital One, Bank of America, Elan, Citi, Barclays, Amex) but there are hundreds of cards across these big banks with different underwriting criteria across those cards.
​
There are over 100 banks/issuers alone under Elan which is the biggest underwriter. Apart from the big banks, there are hundreds of other banks if you count credit unions and regional banks.
​
Certain banks will auto decline you if they see a recent inquiry from other specific banks. This is why the order and timing in how we apply through our business credit card funding program is so effective.
​
Reason #5 Access to Working Capital
Having access to working capital is crucial at every stage of a company's life-cycle. Whether it's to cover unforeseen expenses or fund expansion costs – having enough can make all the difference.
​
Some of the benefits include but are not limited to the following:
​
Revolving source of credit (purchases, transfers, cash)

Cash liquidation service

Access to a preset credit limit

You can borrow against your credit line whenever you need it, repay it, and use it again.

Can maintain a revolving balance or pay it off

Can pay a minimum monthly payment
​
What Do You Need for Business Credit Card Funding?
When you structure your business as a corporation or limited liability company it becomes recognized as a separate legal entity with the ability to enter into contracts.
​
Your company gets issued an Employer Identification Number (EIN) which is used to identify your business entity to the IRS, banks, lenders, suppliers, vendors and other businesses.
​
Your EIN is also used to create a credit file for the business with business credit reporting agencies such as Dun & Bradstreet, Equifax Small Business & Experian Commercial.
​
Think of your company's EIN as the social security number for the business.
Here is what you need:
​
Separate legal entity (Corporation, LLC, etc.)

Company must be in good standing

Employer Identification Number (EIN)

Business Contact Information

Business Bank Account
What Do You Need for Business Credit Card Funding?
There are 4 main factors that impact how much funding you can acquire with our business credit card funding program. Let's break them down in detail.
​
1) Personal Credit Scores – You will need a minimum of 680+ credit scores which is simply a benchmark indicator. If you don't know your scores the first step is to order your credit report with scores for $1 at http://creditreportengine.com
​
It's important to realize there are many different types of credit scores. The FICO® Score and the FICO® Bankcard Score is the most widely used. Sites such as Credit Karma, Credit Sesame & CreditWise use the Vantage Score. The vantage score is a credit scoring model created by the consumer credit agencies to compete with FICO®.
​
Here is a breakdown of risk factors related to personal credit scores.
​
680 – 739 Tier 3 (9% probability of delinquency)

740 – 799 Tier 2 (1% probability of delinquency)

800 – 850 Tier 1 (Less than 1% probability of delinquency)
​
If your credit scores are below 680 than consider using a business credit partner.
​
2) Overall Credit Report – Below is a list of all the factors in your credit report that impact your pre-qualification review.
​
Length of credit history (Limited = less than 2 yrs.)

Types of accounts (mortgage, installment, revolving, etc.)

Number of active accounts (Ideal 12+ active)

Payment history

Recently opened accounts

Unpaid collections (must be paid)

Hard inquiries (ideal less than 2 past 12 months)
​
3) Credit Card Accounts – How you manage your personal credit card accounts help bank card issuers determine how you are most likely going to manage your business credit cards. Let's break down the most important credit card factors on your personal report that impact your business credit card funding projection.
​
Primary accounts (AUs do not play a factor)

Size of active credit card limits ($2500 min on 1 card)

Card issuers

Types of cards (Store, Co-Branded, Credit Card, Charge)

Age of accounts

Credit card utilization (individual and overall)

Active credit cards (how many)

Largest credit limit (Primary/Age/Issuer)
​
4) The Business – The factors listed below are taken into consideration during pre-qualification.
​
Age of business

Existing bank relationships

Applicant on original docs

Out of state business
​
Be sure to check out our Top 10 Factors When Applying for Business Credit Cards where we go into depth on these business factors.
Business Credit Card Funding Mistakes to Avoid
Below is a list of the most common mistakes made that you will want to avoid. Remember, there is no shortcut to building up your personal credit to qualify for business credit card funding. That's why we do offer personal funding for applicants who may have too thin of a credit file to participate in business credit card funding.
​
Authorized User Accounts

Jewelry Club Credit Cards

Buying Tradelines – When you buy a tradeline, you don't know the person. You pay them money for the access. Buying tradelines may be viewed as deceptive by lenders and credit reporting agencies, and could even put you in danger of committing bank fraud.

Excessive inquiries

Unpaid collection
Business Credit Card Funding Overview
Receive 4-5 Business Credit Cards issued to the Business (only 14-20 days)

$25,000 to $150,000 in combined credit limits

0% Intro APR for 6-15 months (depending on bank)

Annual APR rates (9.9 -19.9%)

Minimum monthly payments from 1-1.5%

Reports only to business credit reporting agencies

Establishes business credit file (Experian Commercial, Equifax Small Business)

Establishes 4-5 business accounts reporting on your business credit report

Establish 4-5 banking relationships

Establishes a business credit score for your business
​
*Add'l service – cash liquidation service only available to our clients – Ability to pull 100% cash out (no cash advance rates)
How to Start the Pre-Qualification Process
Step 1: Order Your Credit Report =>
​
Step 2: Download Your Report in PDF format (use print to PDF)
​
Step 3: Complete the Pre-Qualification Form and Upload Your Credit Report =>
​
*Pre-Qualification review takes 24/48 hours. You will be contacted via phone with business credit limit projections and next steps. Funding process takes 14-20 days.
LendingMatchup works with multiple licensed lending partners offering Loans and lines of credit from $5,000 to $500,000 with durations from 13 to 52 weeks, and apr's as low as 6.67% depending on loan amount. We use a sophisticated pre-screening process which helps us match you with the correct lenders for your business or personal needs. Applying is free and won't affect your credit score.
​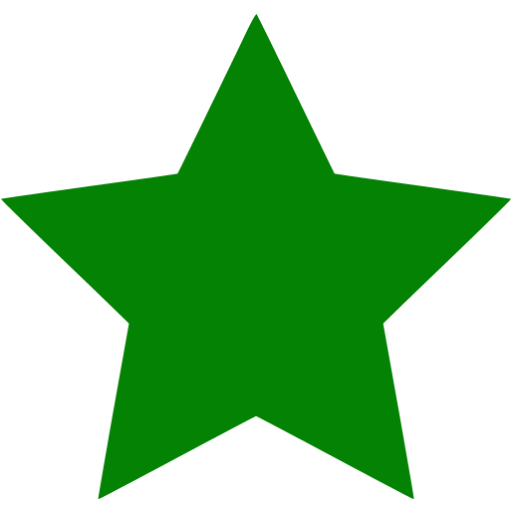 Unsecured Lines of Credit
Up to $200k
The Best Funding You Qualify for Guaranteed
Apply in 30 Seconds. No Obligation.
Funding For Start-Ups, Small Businesses and Individuals
Business Funding
Estimate Within 24 Hours
Our underwriting process happens within hours, not weeks. This means you can apply for funding in the morning and have an estimate the same afternoon.
11721 Whittier Blvd,
Whitter, CA 90601
Ste 212
© 2016 by
LendingMatchup.com
Use the funds for anything your business needs. No restrictions. Period.
Over 130 Million Dollars Funded
Lending Matchup helps entrepreneurs, start-ups, small business owners and real-estate investors secure the best funding they can qualify for, guaranteed.
Apply
Submit your credit score with
no obligation
Consultation
Discuss your personal
funding options
Get Funded
Our team will walk you through the funding process step by step
Post Funding
Contact us for tips on how to best utilize your funding
Our Mission
​
Lending Matchup was created by entrepreneurs tired of seeing other entrepreneurs or new ventures guided towards loans that only benefit lenders. Our mission is to help you secure the best capital in conjunction with providing the necessary education to help you master your future business' growth and success.
​
In an industry famous for little to no transparency, Lending Matchup is pulling back the curtain to empower entrepreneurs with the best funding options, finance education, qualifying formulas, and access to proven lenders. The Lending Matchup funding partners have helped secure well over $150 million in funding for clients. We are laser focused on providing the most effective and creative financing solutions to propel new and experienced entrepreneurs to incredible levels of success.
Our Lending Partners Have Been Featured In
Frequently asked questions
Are startup businesses acceptable?
---
Of course! The LendingMatchup process can accommodate all types of businesses.
---
How long does it take to get funded?
---
Most funding companies in this industry take 45 to 90 days attempting to secure capital for their clients. Through LendingMatchups streamlined process, funding can be obtained in 10 to 21 days.
---
Does my business need to be organized under a specific entity type?
---
While it is not mandatory to have an entity created, many banks are more willing to lend to an individual that has put forth the effort to create an LLC or a corporation. Another upside of creating an entity is the protection and legitimacy it gives your business.
---
Is there any threat or possible adverse consequence to me or my business?
---
The only major ramifications you or your business may face would come from failure to repay lenders
---
What are the minimum requirements to obtain funding?
---
Your credit score is the most influential aspect. You or your credit partner should at least have a credit score of 680 or above.
---
What if my credit score doesn't qualify?
---
No problem! Many of our applicants bring on a credit partner with a 680+ credit score. A credit partner, for example, can be a business partner, friend, family member or investor, etc.
---
How are you able to do this?
---
It may sound like this is too good to be true, but in reality, the outcome of our program isn't fictitious. It's just the simple operation of experience, a specialized understanding of this process and a great deal of hard work.
---
---