Unsecured Lines of Credit
Qualify for up to $200,000 in minutes.
Prequalify with No Affect To Credit Score
Unsecured Lines of Credit
Up to $200k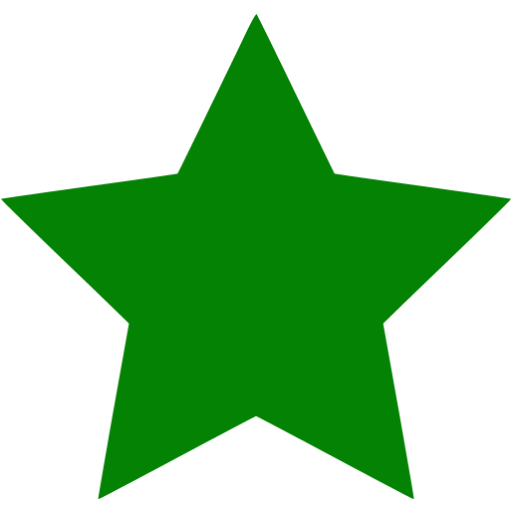 The Best Funding You Qualify for Guaranteed
Apply in 30 Seconds. No Obligation.
Funding For Start-Ups and Small Businesses
Business Funding
Estimate Within 2 Hours
Our underwriting process happens within hours, not weeks. This means you can apply for funding in the morning and have an estimate the same afternoon.
11721 Whittier Blvd,
Whitter, CA 90601
Ste 212
© 2016 by
LendingMatchup.com
Use the funds for anything your business needs. No restrictions. Period.
Over 130 Million Dollars Funded
Lending Matchup helps entrepreneurs, start-ups, small business owners and real-estate investors secure the best funding they can qualify for, guaranteed.
Apply
Submit your credit score with
no obligation
Consultation
Discuss your personal
funding options
Get Funded
Our team will walk you through the funding process step by step
Post Funding
Contact us for tips on how to best utilize your funding
Our Mission
​
Lending Matchup was created by entrepreneurs tired of seeing other entrepreneurs or new ventures guided towards loans that only benefit lenders. Our mission is to help you secure the best capital in conjunction with providing the necessary education to help you master your future business' growth and success.
​
In an industry famous for little to no transparency, Lending Matchup is pulling back the curtain to empower entrepreneurs with the best funding options, finance education, qualifying formulas, and access to proven lenders. The Lending Matchup funding partners have helped secure well over $150 million in funding for clients. We are laser focused on providing the most effective and creative financing solutions to propel new and experienced entrepreneurs to incredible levels of success.
Our Lending Partners Have Been Featured In
Frequently asked questions
Institutionelles Aktienresearch
---
Wir denken Aktienanalyse neu! Als Spezialist für den deutschen Mittelstand - die sogenannten Small & Mid Caps - haben wir einen klaren Fokus. Unsere Analysten haben Ihr Handwerk bei renommierten Häusern gelernt und blicken in Summe auf mehr als 100 Jahre Branchenerfahrung zurück. Bei AlsterResearch verbinden wir dieses Handwerk mit digitaler Innovation. So machen wir uns mit dem digitalen Research Hub die fortwährende Digitalisierung zu eigen: Davon profitieren sowohl die Investoren also auch die gecoverten Unternehmen. Für Investoren war es nie einfacher und interaktiver, professionelle Analysen für Ihre Anlageentscheidung zu erhalten. Big Data-getriebene Scoring- und Screening-Funktionalitäten sind dabei genauso integraler Bestandteil unseres Researchs wie ESG- bzw. Nachhaltigkeitskriterien.
Unsere offene, MiFID II-konforme und vor allem frei zugängliche Plattformarchitektur ermöglicht es, Emittenten einen breiten, Best-In-Class Zugang zu professionellen Investoren fernab der ausgetretenen Pfade anzubieten.
---
Investorenzugang
---
Sie haben es satt immer die gleichen Investorenrouten abzufrühstücken. Sprechen Sie uns an. Wir sind bestens verdrahtet in der deutschen Aktienszene und haben Zugang zu vielen interessanten Adressen abseits des Mainstreams: Family Offices, Vermögensverwalter und vermögenden Selbstentscheidern. Wir können Sie hierbei sowohl virtuell als auch auf physischen Roadshows begleiten. Zusätzlich können wir auf unserem digitalen Research Hub wichtige Daten zu Investoreninteressen und Trends auswerten und Ihnen die zielgerichtete Ansprache deutlich erleichtern.
---
Designated Sponsoring
---
Durch unseren Miteigentümer und strategischen Partner, die mwb fairtrade Wertpapierhandelsbank, können Sie auf ein umfassendes Netzwerk und den Zugang zu einem der Marktführer rund um die Themen Market Making, Designated Sponsoring und Handel in Nebenwerten zugreifen. Auch bieten wir Ihnen gerne Paketlösungen aus Research und Designated Sponsoring oder anderweitigen Dienstleistungen an.
---
Equity Capital Markets / Debt Capital Markets
---
Als Spezialist für Equity Capital Markets und Debt Capital Markets ist die mwb fairtrade einer der ersten Ansprechpartner für den Mittelstand. Dabei kann auf die gesamte Breite der Finanzierungen zurückgegriffen werden. Von Anleiheemissionen über Kapitalerhöhungen bis hin zu IPOs finden Sie hier die richtigen Experten. Die AlsterResearch kann in diesem Zusammenhang auf ein umfassendes Know-How im Bereich transaktionsbezogenes Research zurückgreifen und hat in der Vergangenheit bereits unzählige Mandate begleitet.
---
---