Unsecured Lines of Credit
Qualify for up to $200,000 in minutes.
Prequalify with No Affect To Credit Score
Unsecured Lines of Credit
Up to $200k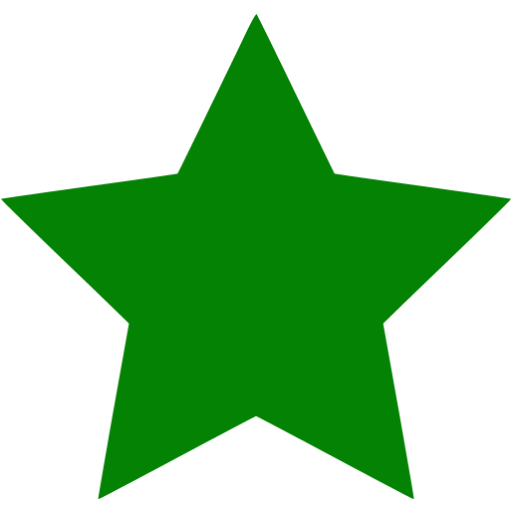 The Best Funding You Qualify for Guaranteed
Apply in 30 Seconds. No Obligation.
Funding For Start-Ups and Small Businesses
Business Funding
Estimate Within 2 Hours
Our underwriting process happens within hours, not weeks. This means you can apply for funding in the morning and have an estimate the same afternoon.
11721 Whittier Blvd,
Whitter, CA 90601
Ste 212
© 2016 by
LendingMatchup.com
Use the funds for anything your business needs. No restrictions. Period.
Over 130 Million Dollars Funded
SeedCred Financial helps entrepreneurs, start-ups, small business owners and real-estate investors secure the best funding they can qualify for, guaranteed.
Apply
Submit your credit score with
no obligation
Consultation
Discuss your personal
funding options
Get Funded
Our team will walk you through the funding process step by step
Post Funding
Contact us for tips on how to best utilize your funding
Our Mission
​
SeedCred Financial was created by entrepreneurs tired of seeing other entrepreneurs or new ventures guided towards loans that only benefit lenders. Our mission is to help you secure the best capital in conjunction with providing the necessary education to help you master your future business' growth and success.
​
In an industry famous for little to no transparency, SeedCred Financial is pulling back the curtain to empower entrepreneurs with the best funding options, finance education, qualifying formulas, and access to proven lenders. The SeedCred funding partners has helped secure well over $150 million in funding for clients. We are laser focused on providing the most effective and creative financing solutions to propel new and experienced entrepreneurs to incredible levels of success.
Our Lending Partners Have Been Featured In
Frequently asked questions
Before getting a tattoo
---
You need to be in good health, well rested and had something to eat and drink, before you come to your tattoo session. If you are tired, stressed, feeling weak after some sick days, starving or dehydrated, you have a bigger chance of getting dizzy or feel like fainting, while getting tattooed or pierced. If that happens, you can take with you some sweet beverage or candybar, to get your blood sugar levels up, just in case.
---
After getting a tattoo
---
After tattoo is finished, it is cleaned, desynfected and covered in plastic wrap or other safety measure, like a special gel that dries after 10 minutes or so and protects your freshly made tattoo.

After 2 hours remove the plastic wrap and carefully wash it with water and soap. There might be a lot of excess lymph and pigment when you remove the plastic wrap, that is completely normal, just wash it off, then dry and apply tattoo aftercare product, that your tattoo artist recommended to you.
Fresh tattoo is basically the same as an open wound, especially in the first days, so use your common sense, keep it safe and clean, it can`t be soaked in water, sweaty, dirty or dried out. If tattoo is dry, use your tattoo aftercare profuct.
Quick shower is fine, but you can`t soak it in bath, no bathhouse or spa, no swimming, especially lakes and dirty water, that can cause serious infection.
Let it breath, don`t cover it in cloth, bandages or god forbid a plastic wrapping - that`s just for the first 2 hours.
Tattoo heals from 2 to 4 weaks, depending on design, placement and every person individually.
---
In what instances we can refuse to tattoo a client
---
If client is under influence of alcohol or narcotic substances.

You can get a tattoo, if you are at least 16 years old, and till 18 you need to come together with a parent or legal guardian.
If client has any skin, health problems or alergies, that can get worse by getting a tattoo or a piercing.
If you want us to completely copy other artist designs. Getting inspired by someone is fine, but blantly copying others is not tolerated.
If client is rude to tattoo artist, their colleagues or other clients. This includes begging for discounts or lower prices - tattoo artist is not your local market salesman that you can bargain with, if you wonder why the price is what it is, you can simply ask, and tattoo artist will gladly explain why getting a tattoo in a nice, clean and professional studio with top tier equipment and certificates is more expensive than getting it form your friend in his dirty appartment with a hammer and a pen.
If your idea is really horrible and you prbably will regret it in a week or so.
---
Creating or choosing a tattoo design
---
You can either choose some of our already made original designs, or send us some of your own ideas, and let us make them into reality.
To do so, send us message containing:
Your idea and elements that you want to include into your design.
some examples or photos with tattoo style, elements or composition that you like, if you have any.
Placement and size.
Other important details - scars, etc.
If you want to discuss everything in detail, you can always come meet us in person and discuss your ideas in a free cunsultation - in case of cover up or correction, that`s a must.

IMPORTANT: We will not copy designs from other artists, but we can get inspired by them, and offer you something in similar style or composition.
---
---